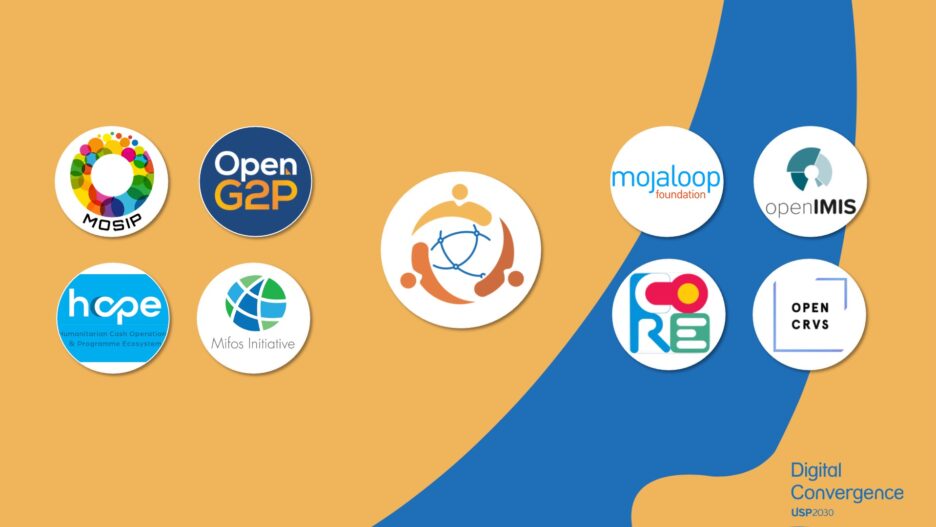 Open source solution workshop
---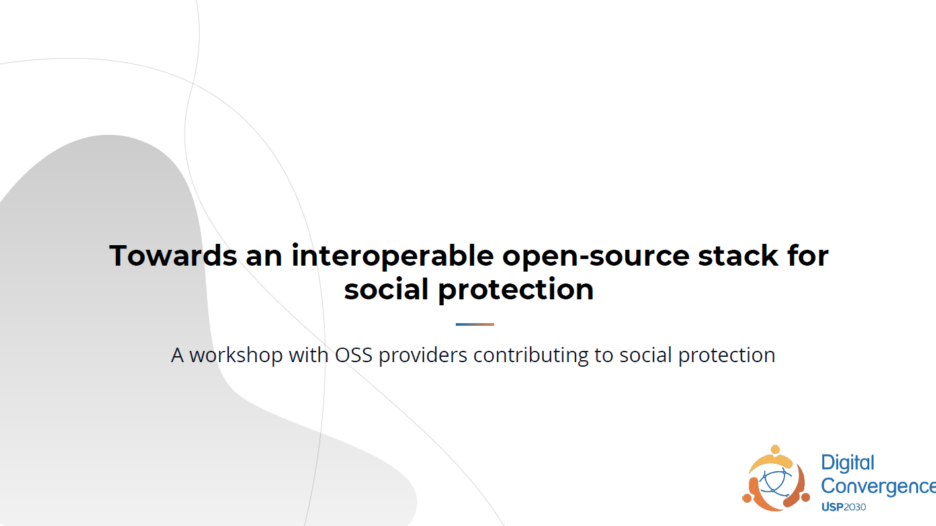 Towards an interoperable open-source stack for social protection. A virtual workshop with open-source software providers contributing to social protection
The Digital Convergence Initiative (DCI) is delighted to present you a virtual workshop being convened to bring together various open-source software providers (OSS) as part of its efforts to build consensus-based standards for interoperability in the social protection sector. The objectives of this workshop are to:
Provide a forum to conceptualize a vision for a potential interoperable OSS stack for social protection delivery.
Collaboratively identify opportunities to define technical standards (e.g. process standards, data standards, APIs) for interoperability across the OSS ecosystem while learning about existing interoperability capabilities.
Explore synergies for OSS providers to pursue these opportunities in collaboration with the DCI.
During the workshop, invited OSS providers will introduce their solutions and showcase existing and planned integration use cases along the SP delivery chain. The DCI will facilitate conversations to identify possible synergies across different providers. The workshop will culminate with a roadmap towards building a vision for a standards-based OSS stack.